EZ Messenger's proprietary software systems and technologies are at the core of our business.
---
The integration of our software, web-based portals and mobile technologies help provide instant access to information that is pertinent to your business. We deliver more data faster and strive to upgrade our software platforms on a continual basis to meet the needs of our clients.
F.A.S.T.
Our Proprietary File and Serve Tracking software, known as F.A.S.T., is the underlying core of our technology suite. The Client Portal, Agent Portal and Mobile Application each integrate into the F.A.S.T. system providing instant updates and data transfers.
Client Portal
One of the most powerful components of the technology suite is the web-based Client Portal. Imagine a place where you can quickly find the data and reports depicting every aspect of your service in a simple and elegant user interface. Review scanned copies of all documents in a case, check the status of a filing or review service attempts, all from a single web site. Track our performance in real-time using custom reports and our exclusive Performance Review Chart which averages the time it takes for us to perform each step of the service process. The Client Portal is your window into the work you pay us to perform. Contact us for a complimentary test login.
EDI
EZ Messenger has developed electronic data interfaces (EDI) with many of our clients' systems, including popular collection software products such as CLS, Q-Law and JST as well as custom back-end software systems. These integrations allow us to receive case documentation electronically and provide printing, collation, produce court fee checks and pass back attempt information, documents and reports directly into our clients' systems, improving overall performance and compliance.
Mobile Applications
Our servers are trained and understand the importance of the use of our mobile applications as part of the service process. The iPhone and Android applications allow the server to quickly input attempt and service information that is immediately updated on the Client Portal and/or through an EDI direct connection to your IT systems. The programs capture photographs of the service address with longitude/latitude and time information stamped on the image. System algorithms perform pattern and statistical analysis to ensure servers are performing as indicated by their actions.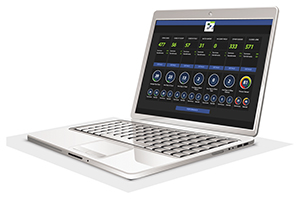 Agent Portal
In areas of the country where we rely on agent partnerships, information is delivered in the F.A.S.T. system via the Agent Portal. Much like the Mobile Application, the Agent Portal quickly passes all attempt/service information and images through the F.A.S.T. system and on to the Client Portal or EDI interface to your own software systems.